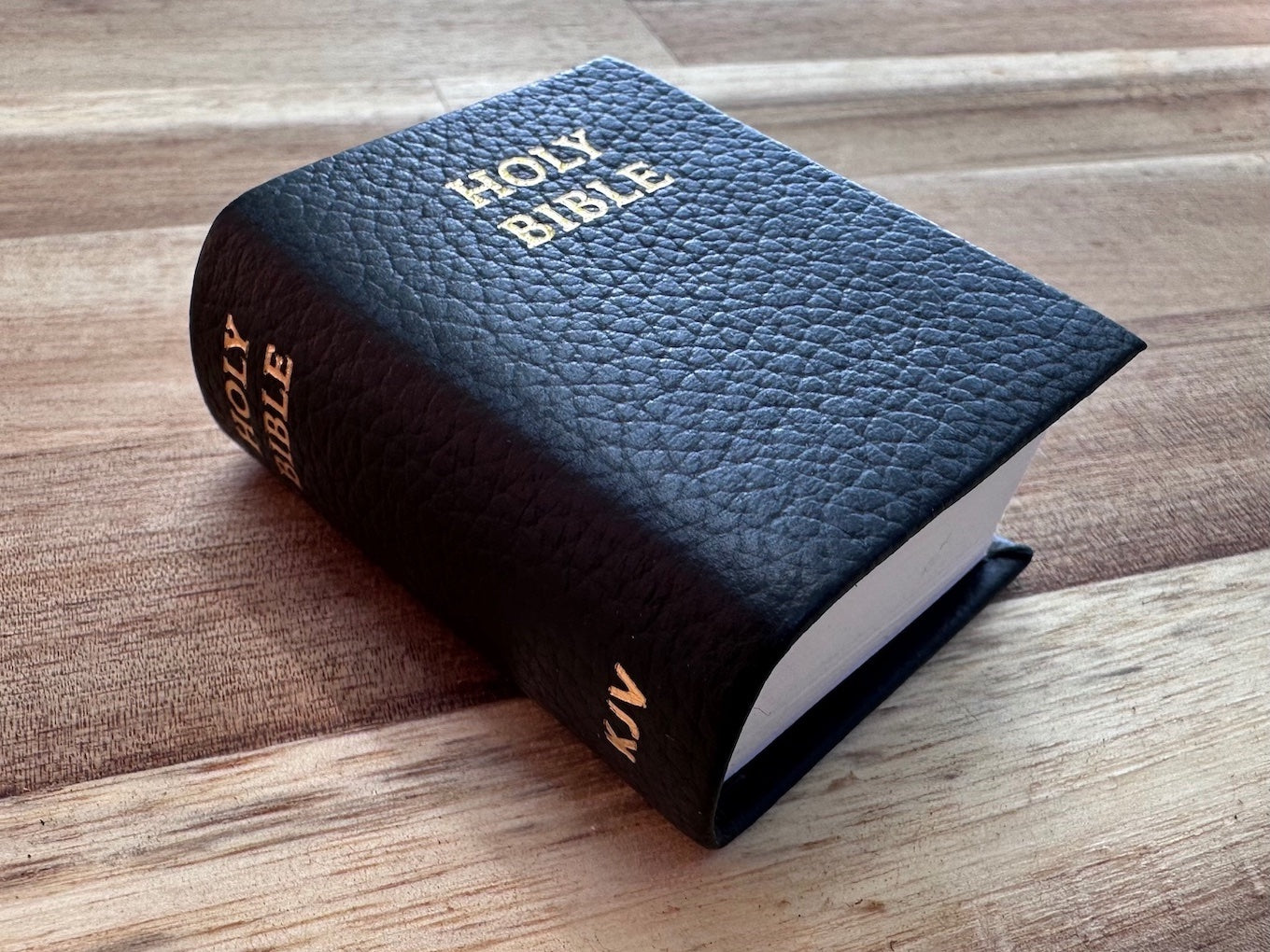 Tiny Bible is small enough to take anywhere.
We sell a highly portable, highly concealable Bible. It measures just 2.17 x 1.77 inches. It's the smallest printed Bible on the market. You can take it with you into some tight places. New orders ship in 3-5 business days with free shipping in the US. Read the story behind Tiny Bible and buy this one-of-a-kind Bible today while supplies last.
Buy a KJV Tiny Bible→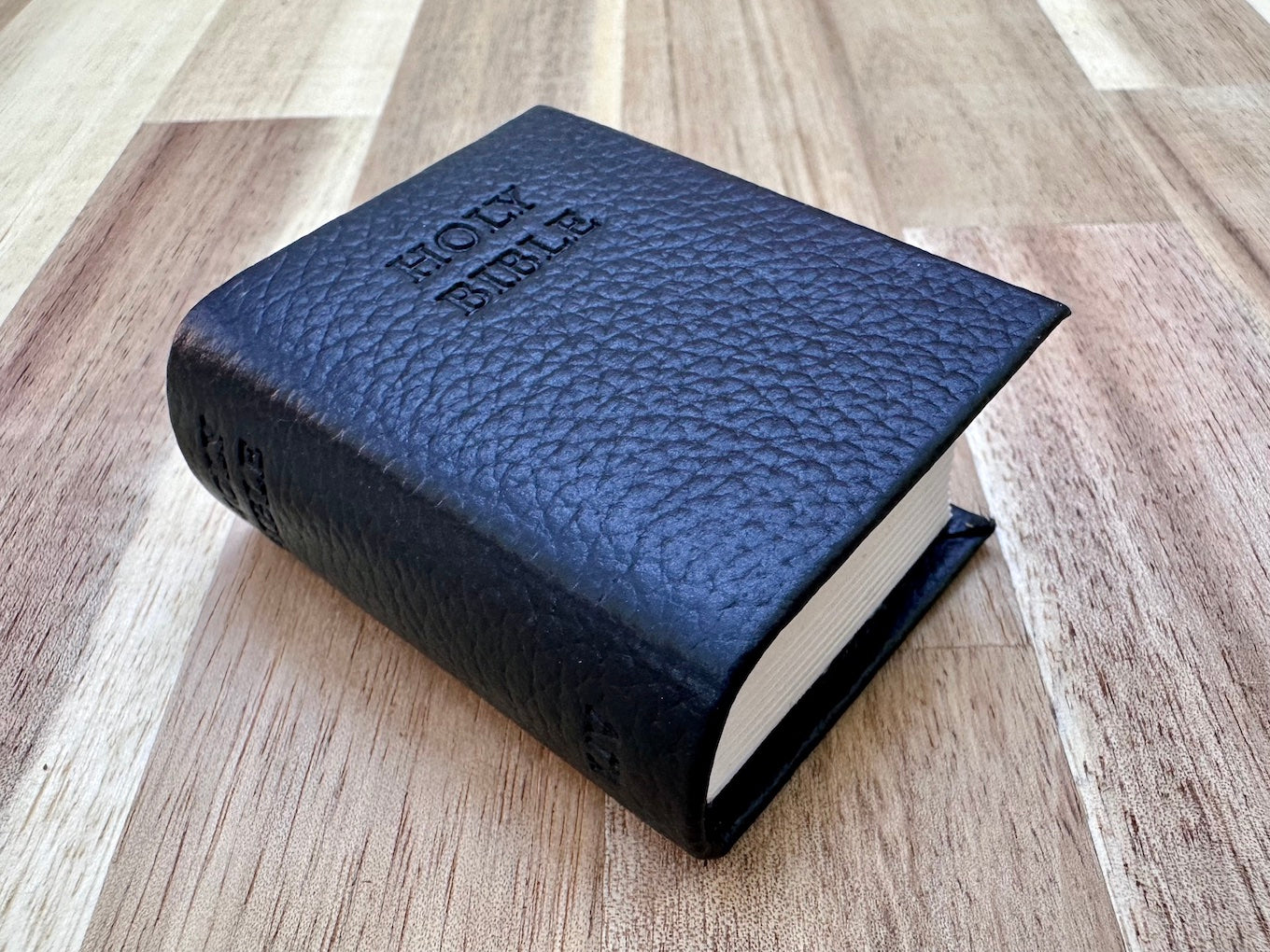 Pre-order a NKJV Tiny Bible!
We're taking pre-orders for a Tiny Bible in the New King James Version. Ships in Q1 2024.
Pre-order a NKJV Tiny Bible →